Functions offered by GD.findi MS.
One unique function to note about GD.findi MS is that thanks to its patented data-model technology, unlike conventional simulators, a parts logistics – or routing logic- is not an essential logic to program. Such logistics is generated as a result of clearly defined process flow, which is associated with the layout of production site. Thanks to this technology, GD.findi is open to use for everyone.
Second unique function to note about GD.findi is that it visualizes an animating result of simulation as well as exporting various performance reports regarding stations, workers, and transportation via excel for further assessment and analysis.
Changeover setting for multi-product production simulation
Flexible production order setting for multi-product production simulation
Tooling lifetime and its re-setup
Master planning of working hour table
KPI setting, etc.
GD.findi MS run on Windows. Internet connection is crucial.
Necessary Data For GD.findi
GD.findi MS does not need special data to make a simulation, except standard information of Material BOM, Process Chart, and Workflow Chart.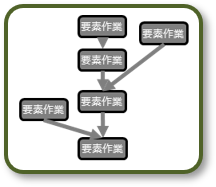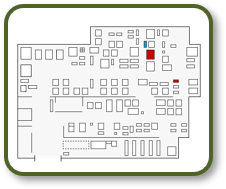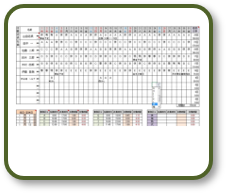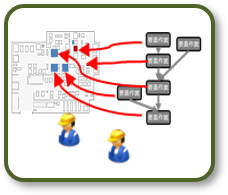 Data as summarized in Material BOM, BOP, or Process Chart: Simulation needs to define the process order, work time, parts name as required at each operation, and its quantity.
Layout Data of the Production Site – Kinds, Names, Quantity, and Position of Stations
– CAD is enough
Data of Products and Production Volume: Production target and order in a given period of time is necessary to setup
Personnel Planning and Details Rules for Communication, Transportation, and Changeover, etc.
– A standard Workflow Chart is enough