Training service offers GD. findi operation tutorials.
Customers will be able to master the basic operations of GD. findi by solving practical problems through basic to full-fledged examples that we have prepared.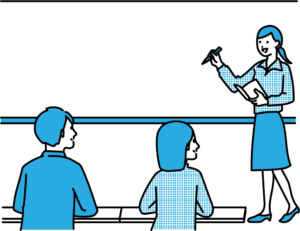 Recommended for: People who…
Want to learn basic operation of GD.findi.

Need support to practically implement GD.findi

Want to get support for operating GD. findi.


On the first day of the training, you will experience GD. findi simulation with a simple model first. After that, we will give a basic course on production simulation.
The second day will be a practical modeling exercise with a slightly more complex model, followed by analysis and verification based on the model created.
After attending this training, you will be able to access GD. indi support.
If you are interested in the Training Service, please contact us using the contact form below.